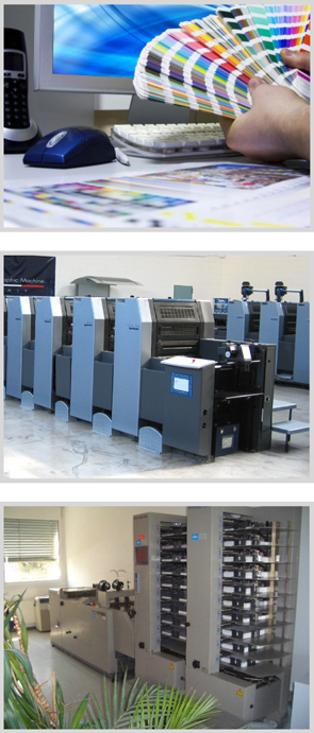 We believe in investing in printing equipment and design technology.
PRE PRESS
Apple imacs 2.66 Ghz 8GB Ram
Apple Mac Pros 2.66 Ghz 8GB Ram with 24" HP Monitors
Epson Stylus Pro
PLATEMAKING
Kodak Creo Lotem
Kodak Magnus VLF
With Creo Square Spot Lasers capable of rendering 10 micron stochastic screens.
PRESS
KBA 162a five colour + coater
KBA 105 five colour + coater
Heidelberg SM52 five colour
Heidelberg SM52 four colour
Heidelberg 52 GTO two colour
DIGITAL PRESS
Konica Minolta Digital Press
Xeikon 5000 A2+ Format Press
Canon IR105 High Speed Press
FINISHING
The range of finishing we undertake is extremely large, if you would like to know more about the various types of finishing we do please contact us.